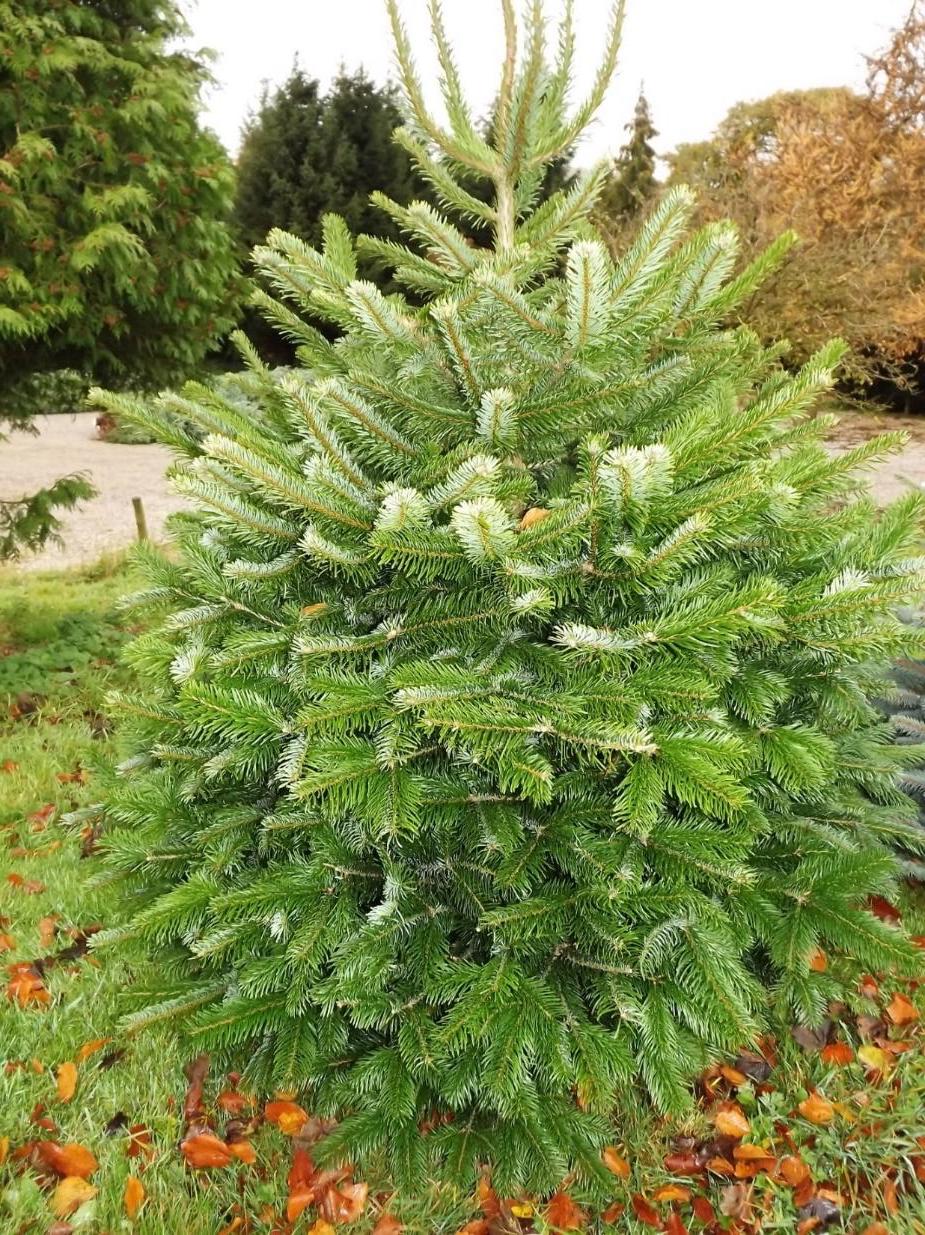 Nordman Fir
The UK's favourite Christmas tree variety with long, soft, dark green needles. The Nordman Fir has little scent but good needle holding properties. Typically reaching seven feet in height after eight to nine years, careful pruning during growth helps to create a perfect Christmas Tree.
Norway Spruce
Traditional Christmas tree from the Victorian era, classic spruce fragrance, short prickly needles. Better harvested closer to Christmas to promote needle retention.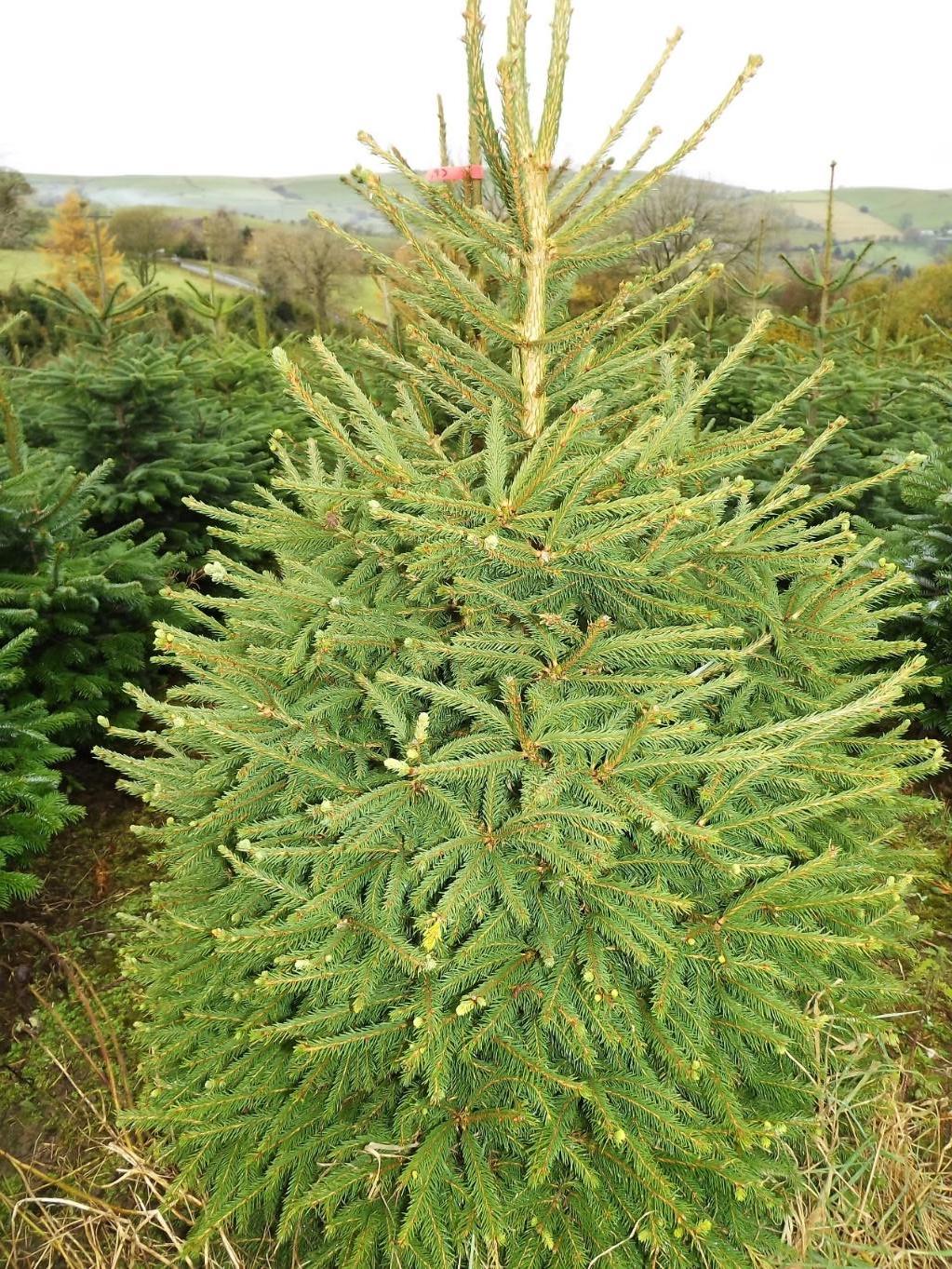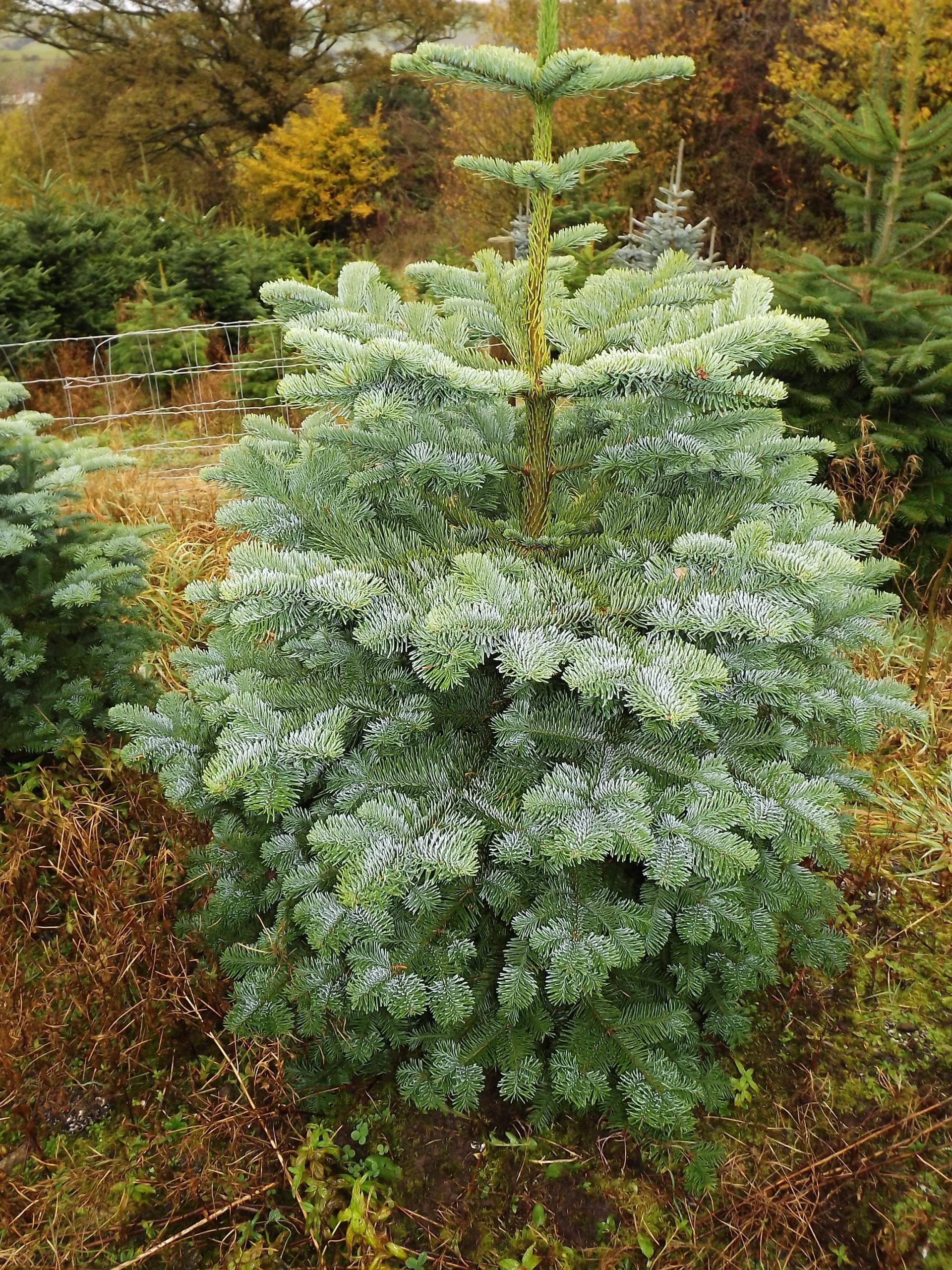 Noble Fir
Soft blue-green needles, very fragrant, and good needle retention
Fraser Fir
America's favourite Christmas tree, a soft needled narrower tree with good needle retention and nice aroma.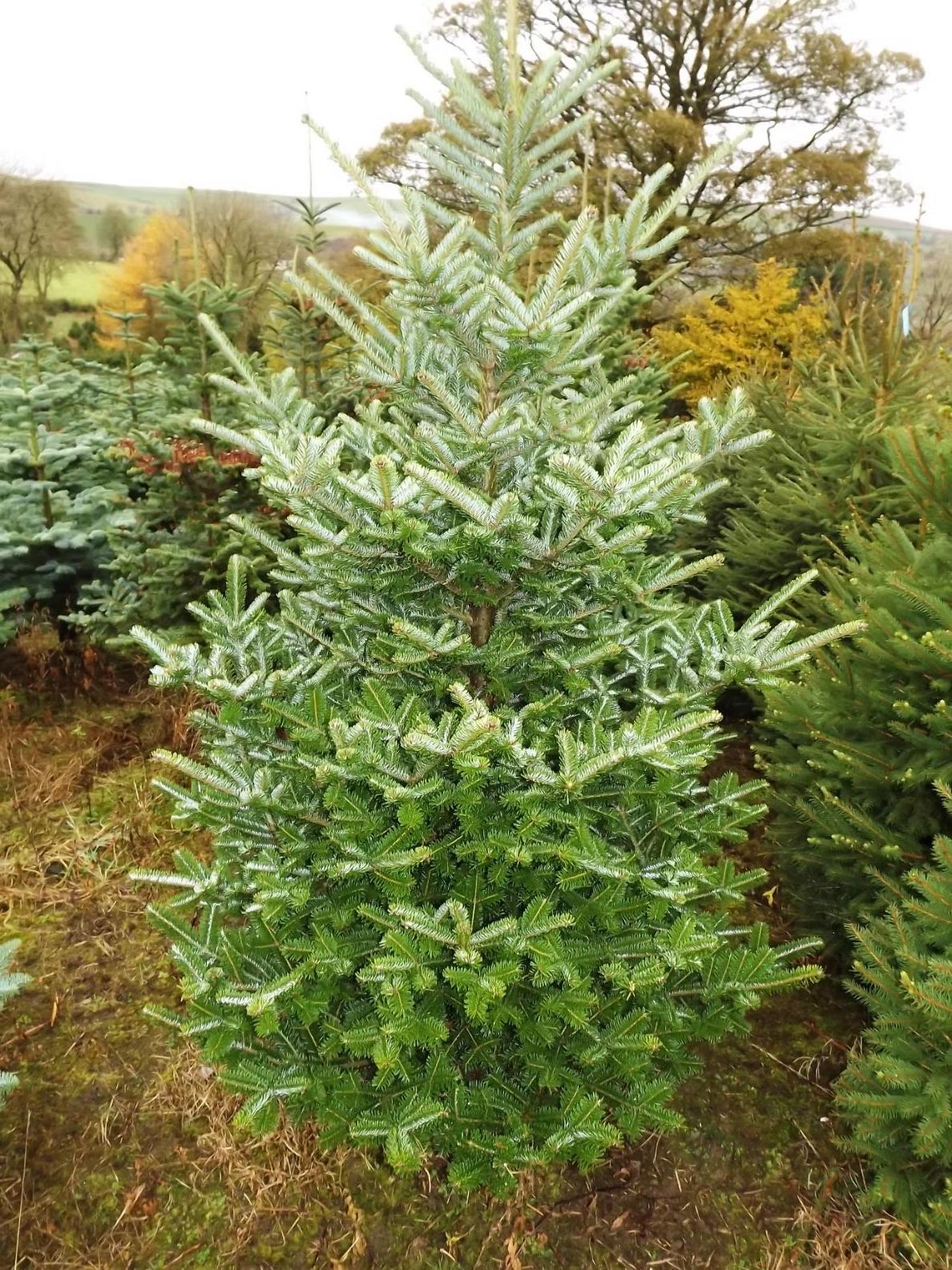 We also grow a small number of Lodgepole Pine, Meyer Spruce and Lasiocarpa (Rocky Mountain Fir)
Caring for your tree
We recommend purchasing a tree no earlier than 1 st December. A tree should be treated like any plant being brought into a warm, dry atmosphere.
Before your visit
Think about the space and positioning of your tree and bring a tape measure to the farm.
Remember a tree is flammable and should be placed away from direct heat.
Choosing your tree
Check the needles aren't dull or dry and the branches aren't brittle
Check the outer needles don't drop when gently shaken
At home
Keep your tree outside in a cool shaded place, preferably standing in water, until it is required indoors.
Once indoors, mount it in a water-holding stand or wedge it in a bucket. Keep the container topped up with water every day; you will be surprised how much it needs.